There are a few concepts in home décor that might have gotten a bad rap. Shag carpeting, track lighting and the color avocado tend to make most homeowners' eyes roll. When used thoughtfully, however, I believe they still have a place in this world.

Photo: HGTVRemodels.com, courtesy Sean McEvoy
Sadly, brass kitchen and bathroom fixtures seem to have fallen in with this crowd as well. For many years, builder grade brass-plated fixtures were liberally installed in homes – which, explains why the word "brass" is now spat with dread.

Photo: HGTVRemodels.com, courtesy Sean McEvoy
Chrome has become the sparkling favorite child when it comes to coveted fixtures. I think the time has come for a shiny smackdown between these two metals to see if brass is ready to ride again!
Beautiful Brass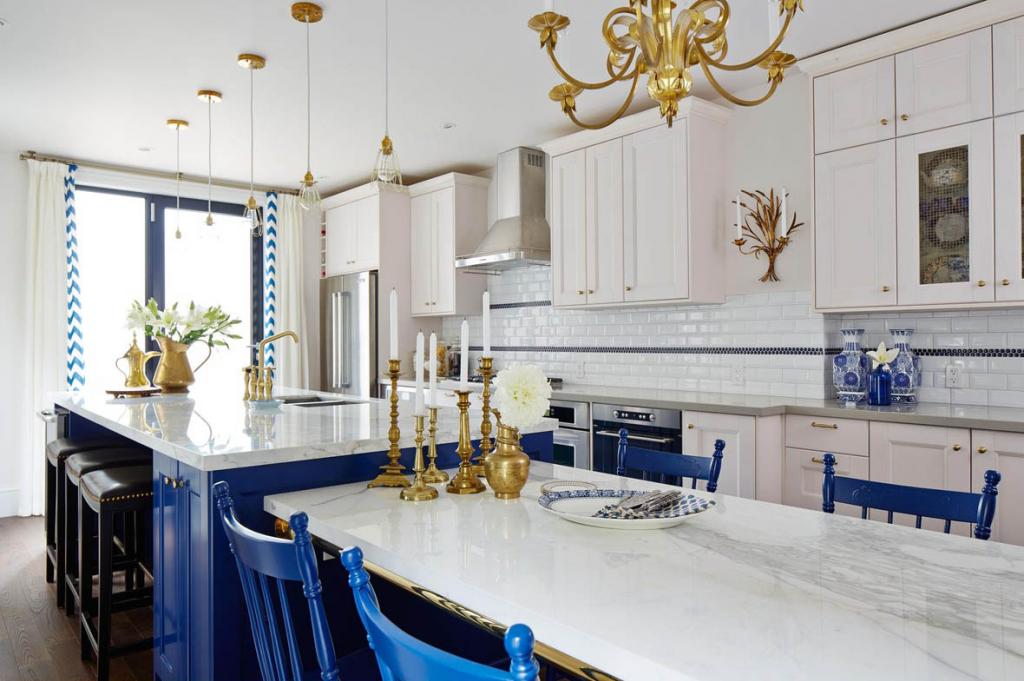 Photo: InteriorsByColor.com
Now I see nothing dated about the brass in this kitchen. Right down to the studs on the stools, the warm tones of that metal are what make this kitchen cook. The faucet screams effortless elegance and the chandelier must make every day seem like a special occasion.
Chrome in the Kitchen

Photo: RoomZaar.com
This faucet knows it's gorgeous, you can tell. Even the water filter looks proud. This chunk of chrome would win over many a chef. You might even want to do the dishes with this guy in your house. It's classic, it's stunning and it's giving brass a run for its money.
Brass Splash

Photo: CatchPoleAndRye.com
Guys. It's a giant, gorgeous brass bathtub. I've fallen in love at first sight and I never want it to end. This is seriously a piece of art. If there was ever an argument to be made in brass' favor, here it is. There's nothing cheap or passé about this showstopper – brass is back!
Chic Showering

Photo: HGTVRemodels.com
I've got to be honest: This shower is perfection. The jets, the options and yes, the chrome, have come together to create a drool worthy feature in any home. This is the kind of bathroom improvement that provides buckets of resale value, although why would you ever move?
So what say you? Do you have room in your heart for classy brass or do you still find it to be crass? If and when you have to choose, will cool chrome continue to shine or are you ready to warm things up?